Geez. It appears that Nest Cams 1 & 2 are down for the count. Probably no one knows that they're offline and so what glimpses of penguins there are to be had are done at a fair distance. I know that our Gentoos are probably about ready to finish their molt and that surely by this time, they are teaching the chicks about swimming. It just would be really nice to see the last of them swim off for their fall and winter break.

However, I have a few pictures of the station and a couple of them are really nice shots:

The first of the week saw snow--and not a little of it, either.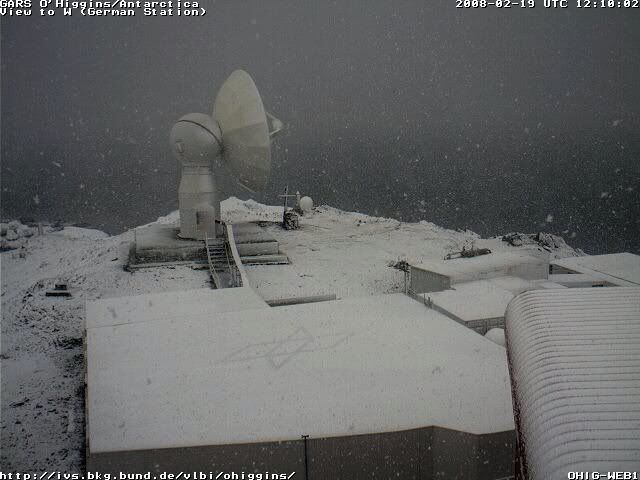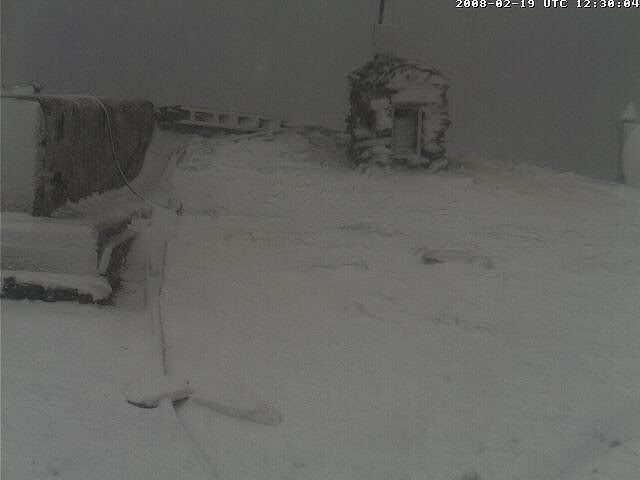 And after the thaw, more 'bergs moving through: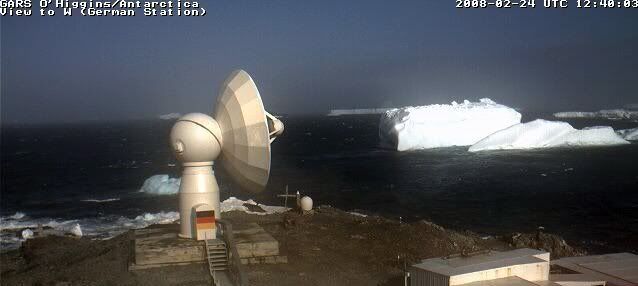 One of the last "grabs" I caught of our pengies is really quite humorous. Feel free to fill in your own caption.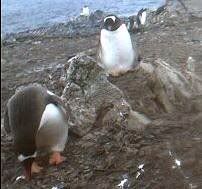 Now... to whet your appetite for pengie pix, soon, I will be adding the Oamaru Little Blue penguin cam and today, I have added the Lord Howe Island Cam, or as it is better known, the Macquarie Island Cam. Sometimes, there are Royal Penguins roaming around, so it's really a thrill to catch them waddling around.

I will be adding more cams as I find them, so hang in there. This page is by no means finished. In the meantime, to whet your appetite for those gorgeous Gentoos, here are a few reminders of how cute they really are.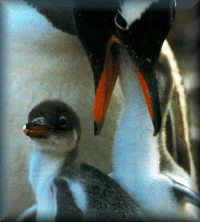 Neat, huh? Until next week, Ahay from Antarctica, wiinterrr